Short answer: Yes CBD joint cream works and is legal in Idaho – with strict requirements. (0.0000% THC is the main "strict" requirement for legal CBD in Idaho).
Where's the best place to find CBD a legal CBD joint cream with zero THC for normal joint function?
Below, we'll explore what makes a CBD joint cream legal in Idaho.
And where to buy a "quality" CBD joint cream quality compliant with both Idaho & Federal Written Law.
What is CBD?
CBD (cannabidiol) is one of 113 cannabinoids found in the cannabis and hemp plant.
In the recent 2018 Farm Bill, signed into law by President Trump, defined hemp as cannabis with 0.3% THC.
Idaho law takes an additional "strict" step and defines hemp as cannabis with "zero" THC.
CBD is a phytocannabinoid, plant-based cannabinoid, that does not get you high and does not produce psychoactive effects.
How does CBD work?
Your body produces several cannabinoids known as endocannabinoids.
Both plant cannabinoids and cannabinoids made naturally in-side the human body are an essential nutrient.
Proper levels of the cannabinoid essential nutrient are required to maintain a homeostatic balance between most all system in the human body. CBD goes to work on ECS (endocannabinoid system) consisting of multiple CB (cannabinoid) receptors.
A cannabinoid deficiency can cause all sorts of problems.
Dr. Ethan Russo is pioneering the understanding of CED (Clinical Endocannabinoid Deficiency) and goes into extensive detail about cannabinoid deficiency in the scientific journal Cannabis and Cannabinoid Research.
Is Cbd joint cream legal in Idaho in 2019?
Short answer: Yes. CBD joint cream is legal in Idaho, but, with strict requirements.
A previous article we've published will walk you through both Idaho state and federal law.
Once you take a few moments to look at the actual written laws and various interpretations from lawyers and drug officials. There's no doubt that certain CBD products, with strict requirements, are legal in Idaho.
The primary factor making CBD products legal in Idaho requires the CBD products to have zero THC. Zero does "not" mean trace amount of THC.
Zero THC means 0.00000% THC. No detectable amounts of THC can be in any legal CBD products in Idaho in June 2019.
Even if a CBD product says THC free or zero THC. You must be cautious and verify what the lab reports state.
Will CBD joint cream make you fail a drug test?
Most drug tests only test for THC.
Specifically, drug tests look for the THC metabolite called THC-COOH.
The Journal Of Medical Toxicology goes into technical details and discusses the history and methods of drug testing for THC.
CBD joint cream TSA: Can you take CBD joint cream on an airplane?
On the official TSA (Transportation Security Administration) website, they "explicitly" say you can bring certain cannabis products in carry on bags or checked bags.
Cannabis products legal under federal law are approved for transport. CBD products legal under federal law are cannabis products containing less than 0.3% THC.
Idaho is more strict, in 2019, and requires cannabis products to contain 0.0000% THC.
CAUTION: After speaking directly with the Twin Fall Police Departement, they recommend you do "not" take CBD on ain airplane. 
Learn more: Can You Take CBD On a Plane In Idaho?
Should you use a Cbd joint cream or take a CBD oil for normal healthy function?
CBD joint cream, lotion, or salve is meant for external "topical" use on your skin. And not meant for internal use.
Since CBD joint cream is meant for external use, it's best used for specific pain in specific locations.
Taking a CBD oil, CBD capsule, or other internal CBD options can also help support a wide range of normal healthy functions.
CBD joint creams are meant to help support normal function at a specific location. Whereas taking a CBD oil is meant to help support a wide range of normal internal functions.
If the CBD joint cream is taking care of normal joint function, but not helping you with normal sleep at night. It might help to also consider taking an internal dose of CBD oil.
See also: CBD Dosage For Sleep: How Do I Get More Deep Sleep?
CBD joint cream dosage?
What's the proper CBD joint cream dosage, strength, and amount to apply?
Answer: Each situation is unique and will require different amounts and different strengths.
Most CBD dosage recommendations say to start with a little amount and slowly add more – until you achieve the results you're looking for.
Quality CBD joint cream can range in pricing, depending on size ordered and the total amount of CBD added to the joint cream.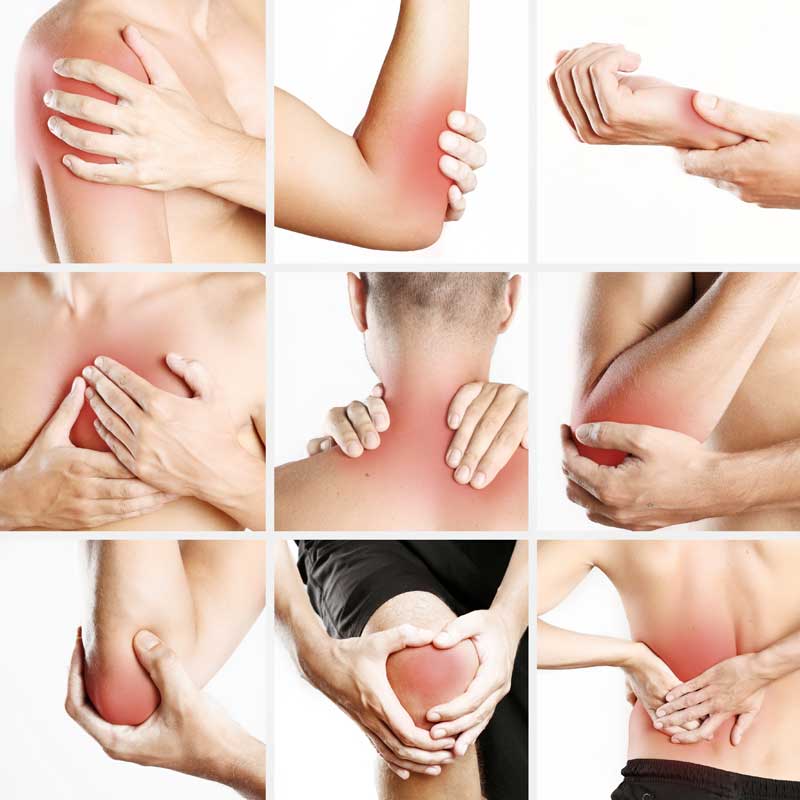 CBD joint cream instructions: how to use CBD cream for aid in normal joint function?
Two arthritis websites go into detail about CBD and normal joint function.
Arthritis Foundation reports CBD may help with healthy joint function.
Daniel Clauw, MD, recommends CBD to some of his patients. Not published yet, a study from Zynerba Pharmaceuticals shows CBD was effective in supporting normal knee function.
CBD joint cream dosage recommendation from Arthritis.org suggests starting with lower dosages of 5 – 10 mg twice per day and slowly increasing up to 50 – 100 mg.
If CBD doesn't work effectively, they recommend a product with low amounts of THC.
As always, it's recommended that you speak with your healthcare provider before trying CBD cream for joint pain. Some drugs can interact with CBD.
Rheumatoid Arthritis Support Network website adds to the conversation by saying some prescription medications and treatments options can help, but, many individuals are seeking a natural option for normal joint function – that doesn't come with some of the side effects from synthetic prescriptions.
CBD joint cream drug interactions?
Government website MedlinePlus.gov has a running list of medications that CBD can interact with. CBD has the potential of interacting with certain medications, specifically, drugs changed and/or broken down by the liver.
It's HIGHLY recommended you do "not" take CBD in combination with the following prescription drugs:
These two drugs are a "major" DO NOT take in combination with CBD and may cause increased side effects of clobazam. Taking CBD with valproic acid can trigger liver damage.
Be "cautions" when combining CBD with the following medications:
Eslicarbazepine.
Cytochrome P450 (1A1, 1A2, 1B1, 2A6, 2B6, 2C19, 2C9, 2D6, 3A4, & 3A5)
Rufinamide.
Sedative medications (might cause too much sleepiness).

Benzodiazepines.
Pentobarbital (Nembutal).
Phenobarbital (Luminal).
Secobarbital (Seconal).
Thiopental (Pentothal).
Fentanyl (Duragesic, Sublimaze).
Morphine.
Propofol (Diprivan).
And others.

Topiramate.
Zonisamide.
MedlinePlus also cautions combining CBD with certain supplements and herbs (potentially causing too much sleepiness) including:
Calamus.
California poppy.
Catnip.
Hops.
Jamaican dogwood.
Kava.
L-tryptophan.
Melatonin.
Sage.
SAMe.
St. John's wort.
Sassafras.
Skullcap.
And others.
Use caution in selecting the proper CBD cream for normal joint function and the proper dosage.
By taking your time and doing the proper research, CBD joint cream can provide you with much needed normal healthy function.