What prevents caution individuals from trying CBD begins with general public confusion as to whether or not CBD is actually legal in Idaho. After understanding, Idaho CBD law states CBD is legal if there's zero THC, the next concern popping up is and whether or not you'll be drug tested for CBD. Since Idaho law says CBD is legal if there are no detectable amounts of THC (not even trace amounts), the only other real concern is potentially failing an important drug test. Failing a drug test could mean losing your job, not getting a job, going back to jail, or your doctors stopping all treatment.
According to a Healthline article, medically reviewed by Alan Carter, PharmD, CBD should not show up on a drug test. However, since some CBD products can contain up to 0.3% THC, taking those products can lead to a failed drug test. To avoid failing a drug test, it's recommended you do "not" take a full-spectrum CBD product. Full-spectrum CBD products have the illegal THC molecule drug tests are looking for. Even though drug tests mostly only look for THC, broad-spectrum CBD products do "not" contain THC quantities. Few CBD companies offer true broad-spec CBD products, while also verifying there are no detectable amounts of THC.
To verify zero THC, ISO 17025 Accreditated lab testing facilities provide a Certificate Of Analysis (COA) with every batch. The proper COA provides information verifying there's zero THC and much more. The ISO 17025 accreditation is an international testing standard qualification demonstrating operational competence in generating valid results. Below, we'll take a look at all the various ways you can potentially detect CBD in the human body, various drug testing methods, and CBD products with zero THC (not even trace amounts).
Does CBD oil have THC in it?
Full-spectrum CBD oil is the only type of hemp CBD oil to have THC in it. Even though President Trump legalized hemp, the federal law still allows up to 0.3% THC to be present in most CBD products.
Idaho law is more strict and says hemp CBD products can "not" have any quantities of THC present. If there's even trace detectable amounts of THC in Idaho CBD oil, Idaho law says it's illegal marijuana.
There are some CBD products that have zero THC and the best type of CBD is broad-spectrum.
Does broad-spectrum CBD show up on a drug test?
According to Drugs.com, the primary concern is the psychoactive THC (tetrahydrocannabinol) molecule. 
Broad-spectrum CBD products do "not" have any of the four types of THC (D9-THC, D8-THC, THCa, & THCv), therefore, a standard drug test will not look for or detect any other cannabinoid besides the THC molecule.
Recommended CBD For Idaho Locals & Visitors: Our Top Picks!
Before you learn more, here are some hand-picked CBD products for when you're staying in Idaho that you must add to your wishlist today:
What is broad-spectrum CBD?
There are three types of CBD products including full, broad, and isolate. 
Idaho residents only really need to completely stay away from full-spectrum CBD products.
The primary reason to avoid full-spectrum CBD products is that federal law allows there to be up to 0.3% THC. Whereas Idaho law states there can be no detectable amounts of THC.
CBD isolate products only contain purified CBD powder.
The main problem with CBD isolate products is they have to overcome the bell-shaped dose-response curve.
This curve essentially means CBD isolate products require a very precise dose to even get a minimal effect.
If you're looking for a more effective CBD product, you won't find much benefit in a CBD isolate product.
Broad-spectrum CBD products are the best for Idaho residents.
A good broad-spectrum CBD product will have more than just the CBD molecule and can contain more than 100 different cannabinoids.
The more variety of different cannabinoids, the better.
With a wide range of cannabinoids, you get the added benefit of the entourage effect.
The entourage effect simply means having a wider range of cannabinoids makes each other cannabinoid work better because they're interacting with each other to produce a powerful synergistic response.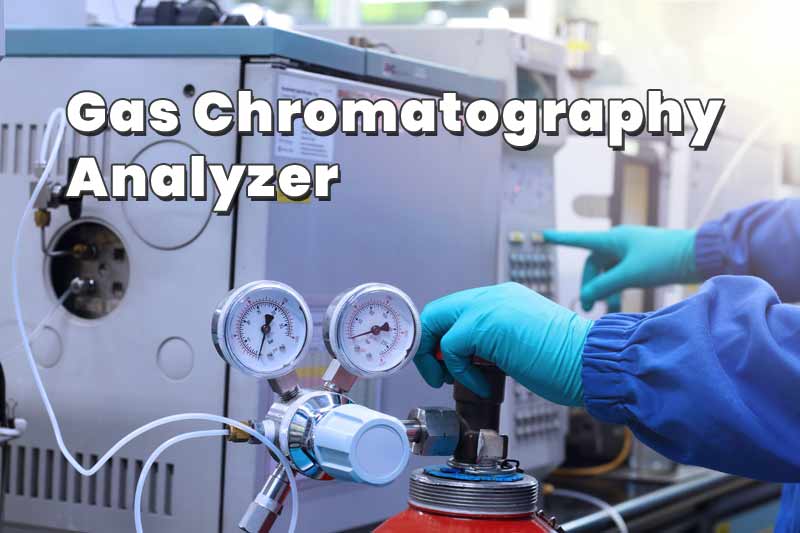 How to detect CBD in the human body?
Drugs.com reveals several biological specimens can be used to test for the presence of drugs.
Specimens can include urine, hair, blood, saliva, sweat, toe & fingernails, meconium (stool).
Most drug testing use urine due to the non-invasive nature and the ease of collecting a sample.
Urine will typically have higher concentrations as well as being present for a longer duration.
When testing for specific drugs, the test will either look for the parent drug or one of the metabolites (byproducts).
Two primary urine drug tests are either screening or confirmation testing.
All types look to detect the actual presence of certain specific drug metabolite or a class.
The unfortunate part of these antibody tests is that drugs with similar characteristics might get detected and results in a false-positive.
Pain management clinics typically favor using a form of visual test that displays drug testing results with different colors.
These types of tests are open to interpretation, due to the potential difficulty to read certain faint or uncertain colors.
Drugs.com continues explaining how this visual test should "only" be a type of preliminary test and should require a confirmatory laboratory drug test to verify the initial results.
Best practices state a much more specific confirmatory test should be conducted following a potentially false-positive initial visual color screening test.
Final confirmatory drug testing utilizes an advanced gas chromatography or mass spectrometry technology.
This advanced drug testing equipment is able to identify precise molecule structures and the specific quantities of drugs currently in the sample.
Confirmatory drug tests are most accurate than the initial screening tests, however, the advanced drug testing has a higher cost and takes a lot more time to complete.
This advanced test is typically reserved for more significant drug testing requirements for academia, legal, forensic, or certain employment situations. 
Gas chromatography and mass spectrometry are able to detect specific cannabinoids and can distinguish the difference between the CBD and THC molecule.
How long does CBD stay in the body?
How long CBD can stay in your body can depend on several factors. Factors can include how much CBD you took, the method you took it, body size, other drugs your taking, etc.
According to Healthline, the effects of CBD can last between 2 – 6 hours. And CBD can stay in your system for 2 – 5 days, more or less, depending on several factors.
How long is CBD detectable in blood?
The medical journal Pharmacology, Biochemistry, and Behavior says the CBD is virtually undetectable — in blood plasma — after one week of discontinuing use.
In this study, participants took approximately 700 mg of CBD per day for six weeks. They tested participants using gas chromatography-mass spectroscopy and other specifics. 
In general, CBD stays in your system.
Saliva, only a few hours
Blood, up to a week
Urine, a few weeks
Another study published in the Frontiers In Pharmacology looked at ten different publications and found the half-life (elimination) of CBD ranged between one hour to five days.
Depending on how the CBD was administered and the dosage determined how long CBD stayed in your system.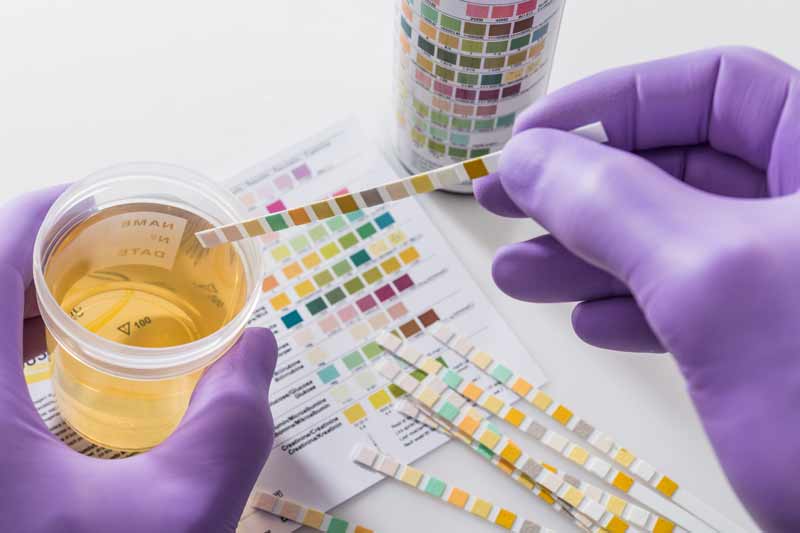 Does CBD show up on a 10-panel drug screen?
There are several different types of drug panel tests that can test for one drug and up to 20 or more types of drugs.
Most employers utilize some form of initial screening test and won't typically have you take a confirmatory drug test with the advanced gas chromatography or mass spectrometry. 
A 20-panel urine drug test, tests for a wide range of drugs, including THC, but, not specifically CBD.
Can CBD trigger a false positive drug test?
Most, if not all, common drug tests are looking for the THC metabolite. Upon scouring the internet, I couldn't find a specific drug test that looks for CBD.
The federal workplace limit of THC you can have in your system — for an immunoassay screening test — is 50 nanograms (ng) per milliliter of urine (one ng is one-billionth of a gram).
With a more specific confirmatory test, a positive result will occur if you have more than 15 ng/mL.
Can you fight a false positive drug test?
The only way to fight a potentially false-positive drug test is to request additional testing to confirm the initial drug screening test.
There are a handful of things that could potentially cause a false positive drug test. One bizarre example was newborns testing positive for THC due to common baby soaps. 
A false-positive drug test needs to be properly confirmed utilizing Gas Chromatography-Mass Spectrometry and/or High-Performance Liquid Chromatography testing.